You are here:
Home
> About Bruce -
The Team
Peter Dighton
Peter has over 30 years of experience in electrical contracting, including design, installation, testing, maintenance, surveying and pricing. He is a fully qualified C&G Electrical Technician, also holding a BTEC in Electrical Engineering.

Before joining SW Bruce three years ago, Peter managed new electrical infrastructure installation and maintenance works UK-wide for a chain of shopping malls, and installation projects for the Metropolitan Police, banking offices and retail branches, and schools.

Peter has carried his banking expertise forward with SW Bruce, currently overseeing electrical installations for our portfolio of banking clients. These projects include specialist electrical roll-out programmes, and the electrical component of our integrated multi-disciplinary works. In addition, he also manages major programmes of electrical installation works for our healthcare clients, LED lighting replacements for office branch networks, and Design & Build projects for the industrial sector.

The Team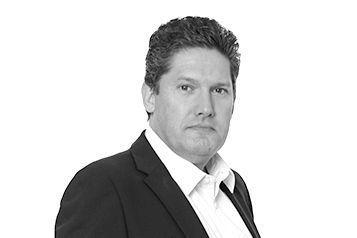 Peter Dighton
Project Manager (Electrical)
About Bruce
Latest News
View our
brochure
on-line