You are here:
Home
> About Bruce -
News
News
Buildability for Santander
In November, we finalised a radical refurbishment of the Shirley branch of Santander.
As part of the wider team, we provided input into the 'buildability' issues surrounding the project, including a redesign of the load bearing characteristics of the building.
For more information and photos, please see our detailed Case Study.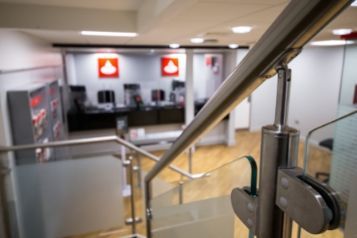 About Bruce
The Conversation
Our refurbishment of this beautiful Belgravia building exterior has restored it to its former glory #Belgravia… https://t.co/ULB6G21OOA
Designs for spectacular 'Golf Ball' music venue in London revealed  https://t.co/AixEmPuelZ via @TeleProperty
How gender equality can fix construction sector https://t.co/kNxwyl0Qf5 via @DelanoMagazine
Tweeters, take note. #safety #fridayfun https://t.co/haQ1eXwk9c
City bottle refill stations planned in war on plastic straws https://t.co/fTPINlECIs
Follow
SW Bruce
on Twitter