You are here:
Home
> Projects -
Public Sector
Projects
SW Bruce has completed hundreds of projects since the company's inception in 1945. To give you an overview of our work across all services and sectors we have created a library of project profiles.
Replacement of Heating and Hot Water Boilers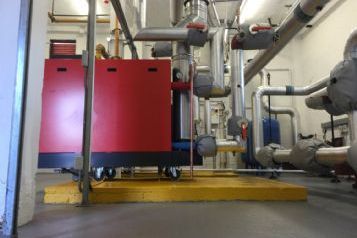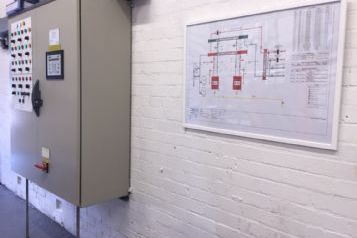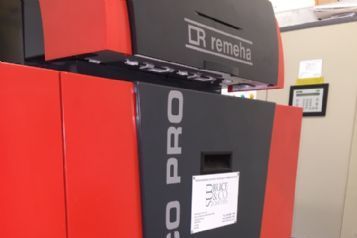 Ely House Boiler Room
The three existing boilers and hot water calorifier serving these buildings were inefficient and life expired. As part of our major multi-disciplinary refurbishment of these fully occupied premises, we replaced each boiler in a phased manner so as not to disrupt the heating supplies.

The hot water generation was converted to point-of-use electric heaters throughout Ely House and the Adult Learning Centre, making the hot water boiler and calorifier redundant. Both items of plant were isolated and decommissioned before being stripped out and removed from site.

As the existing primary heating circulation pump set was significantly under performing due to its state of disrepair, we replaced the pump set for a new, modern equivalent, variable speed version.

Certain safety features of the original installation were upgraded, including the installation of a new gas solenoid valve which we linked to the fire alarm system and emergency knock-off buttons.

The pipework for the entire primary heating system, including existing and new, was chemically cleaned and re-dosed with an inhibitor agent to prevent future corrosion within the system.

All thermal insulation had to be removed due to contamination and the debris was cleaned from all pipework. Following this, we reinstated all pipework with new thermal insulation finished with aluminium cladding, wrapping all valves with new insulation jackets.

Projects
Related News
View our
brochure
on-line