You are here:
Home
> Projects -
Retail
Projects
SW Bruce has completed hundreds of projects since the company's inception in 1945. To give you an overview of our work across all services and sectors we have created a library of project profiles.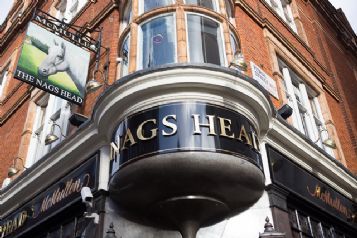 Two floor refurbishment of this Covent Garden pub
Fabric, Mechanical, Electrical
Covent Garden, London WC2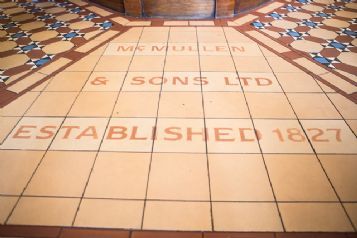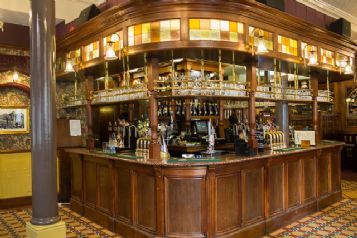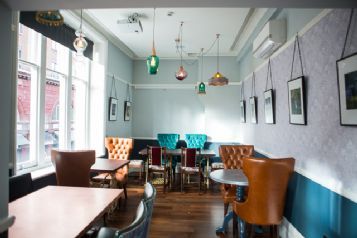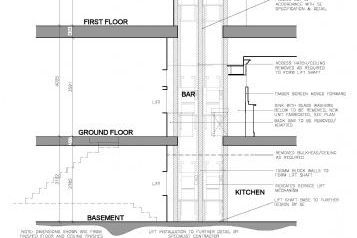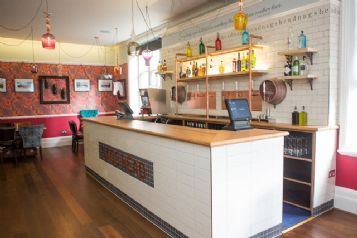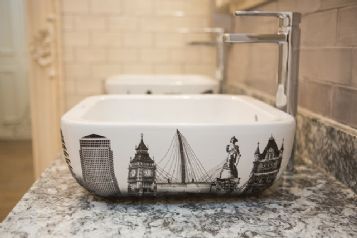 Nags Head - Covent Garden
This demolition and radical re-construction project created a new, contemporary private dining restaurant from previously occupied office space above this popular Grade II Listed Covent Garden pub.

On the first floor, masonry and stud walls were demolished and reconfigured to form a stylish bar zone and a seated restaurant area.

The previously unattractive staircase leading from the ground floor to the new restaurant was given an extensive makeover with new wall and painted finishes, new lighting and artwork, creating a fresh and inviting entrance.

A new toilet was created from scratch from a small office. Floating ceilings were installed to conceal the services, whilst the original cornice detail was maintained in keeping with the listed building status.

In order to install two side-by-side dumb waiters to transport food from the basement kitchen to the first floor, a lift shaft was formed through the two floors. This also entailed extensive remodelling of the existing trade kitchen to accommodate the new lift. In addition, the cellar space needed to be rationalised to create increased food storage facilities.

As the pub is a key Covent Garden attraction, it was closed for just nine days whilst this major structural work took place.

The site also had very restricted access in terms of location, residential use and right of entry timings. As a result, materials were stored by at our North London depot. Frequent phased deliveries were made, along with continual waste removal, to ensure that the site remained orderly and the pub could continue to function with 'Business as Usual'.

Projects
Related News
View our
brochure
on-line